Unlike conventional wisdom, Artificial Intelligence is not just about the tech industry. Business leaders have been embracing collaboration with machines to enhance learning. Transforming industries by cultivating creativity and change management. Medical Science, education, entertainment, manufacturing and finance are prominent examples. So is a viable solution to the COVID-19 vaccine. AI can speed up the entire process. From discovery to development and distribution with data-based learnings. The experts believe so.
Artificial Intelligence and Leadership
Algorithms and data alone cannot solve the problem. Without leaders transforming their own decision-making process. In fact the future of leadership lies in making sustainable decisions based on wide-ranging data that provides a holistic perspective. Therefore, what it essentially means is for all leaders to engage more actively to implement the advice. This can be achieved in the following manner:
Automation of everyday business through AI based platforms
Training and development of human stakeholders with machine learning
Gaining insights through Big Data based on precise algorithms
By doing so humans can become more capable as leaders. For example with the help of a personal assistant like Siri on a daily basis.
Artificial Intelligence and Coronavirus
The leadership crises in my previous blog constitute a vast majority of the problem. The one being faced by most governments in the post coronavirus world. A failure to make the right decisions at the right time perhaps due to lack of understanding of the problem. Hence resulting in widespread pandemic irrespective of geography. Be it Lockdowns, Testing kits, Ventilators or the skilled workforce required to manage the crises. China is using robots to provide faster diagnostic checks hence lessening the burden on hospital staff.
Several articles and research papers confirm the notion. AI can not only predict an epidemic but also aid in developing the vaccine. In fact artificial intelligence helps in reducing the timeline. By efficiently creating a copy of the virus. China did in a month's time and a lab copy was also created by scientists in Australia. For SARS it took several months to do so.
Conclusion
The core of AI or machine learning systems remains the human mind. Because a human designs it in the first place. We are positively associating with platforms like Netflix, Tesla or for that matter Siri. On a daily basis and without fear. The whole notion of machines replacing human beings is unlikely once we understand this. Imagine the possibilities for leadership in decision making. Artificial Intelligence is the way forward in making the right decisions at the right time.
AI Wisdom
Governance! Algorithms do as they are told. Unless humans want that to change…
Title Image Credits : Photo by Icons8 Team on Unsplash | Also available on Medium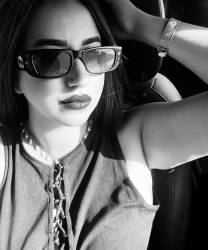 Latest posts by Sara H Reza
(see all)