Starring Brands by Asim Qureshi from Karachi Pakistan. Creating a unique legacy in marketing and producing : Media, Entertainment, Fashion and Sports.
Imagine your product woven seamlessly with your favorite television show or movie. Therefore, we started by doing just that 2 decades ago. For brands like Coca Cola and Unilever's Rexona. As Co-Producers in the leading TV Series of its time.
OUR LEGACY:
Specialists in branding high net worth client projects over 2 decades. As a result, our experience in branding, content, media, and pr for brands is pretty wide. For example.
MEDIA| ENTERTAINMENT| FASHION&LIFESTYLE| SPORTS
Avatar Movie Marketing & Launch in Pakistan
Atrium Pakistan's First Digital Cinema Launch, Marketing & Branding Contracts
Ali Zafar, Pakistan's Leading Musician / Actor/ Film Producer
Amir Adnan Marketing and Fashion Presentation in India and Dubai
Cristiano Ronaldo Content Marketing Clear Campaign (Unilever)
Engro Tarang Reality TV (HBKT) Show
Femina India -Libas Pakistan Bridal Week 2004, Pakistan's Fashion Industry First Show at India's Largest Fashion Media Platform
Lipton (Unilever) Guinness Book Of World Records Tribute TV Show
Lotte PPTA First Corporate Film and Documentary
Mountain Dew Dark Knight (Warner Bros) Licensing Deals
My Name Is Khan and Don 2 Launch & Marketing
Pakistan Fashion Week Launch & Fashion Show & Industry Launch at IMG Lakme Fashion Week India 2007
Ponds Retinol (Unilever) Influencer Marketing Campaign
WAAR the movie and 021 Marketing & Launch
World Squash Team Championship … and many many more
REPUTATION:
Most importantly, starring brands enjoy an incomparable reputation in marketing leadership for the entertainment industry.
Moreover, backed by a consistently successful track record of developing teams and legacy around projects. Above all, acknowledged by clients for success stories branding, promotion, merchandising, and licensing deals for tentpole movies. Likewise producing some of the most iconic branded entertainment on television. That is to say for corporate giants like Unilever and Engro in Pakistan.
Founder Asim Qureshi
A former CEO at Pakistan's Top 2 Media Organizations. Asim Qureshi enjoys industry leadership status and demonstrates this through his international work experience. Moreover, he has also served as the in-house media convergence and events director for Pakistan's largest media group. Meanwhile, also establishing Brand TV and Brand Cinema as specialists in branded entertainment. In addition to Pakistan, Asim has also previously licensed his business in Dubai Media City as an International Producer. Consequently, becoming the first Pakistani to produce Pakistan's Fashion Industry Show at Femina and Lakme Fashion Week in India.
In conclusion. Living up to the name in the same vein i.e. starring brands.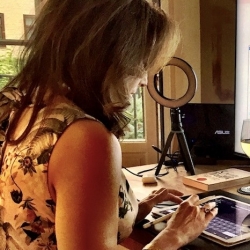 Latest posts by Maria Umer
(see all)