The future of Pakistan: A nation enriched with a history of culture, diversity, and resilience, is poised at a critical juncture in its journey toward progress. With a vast pool of talented individuals and abundant natural resources, the country holds immense potential for shaping a promising future. This blog delves into the multifaceted aspects of Pakistan's potential and the transformative possibilities that lie ahead.
Human Capital: The Driving Force
At the heart of Pakistan's future prospects lies its human capital.
With a focus on quality education, skill development, and technology adoption, Pakistan can nurture a workforce capable of driving economic growth and fostering innovation. ALSO READ: Pakistan's human capital opportunity (WORLD BANK)
Technology and Innovation: The Catalysts for Change
The world has entered an era driven by technology and innovation, and Pakistan is no exception. The country's burgeoning tech industry is a testament to its ability to adapt and evolve.
Initiatives such as tech incubators, startup accelerators, and hackathons are nurturing a thriving ecosystem of innovators. ALSO READ : What's fueling Pakistan's emerging start-up ecosystem by McKinsey & Company
Agriculture and Natural Resources: Fueling Sustainability
Pakistan's fertile lands and abundant water resources have historically been the backbone of its economy through agriculture.
Presents an opportunity for responsible resource extraction and industrial development, providing a significant boost to the economy. ALSO READ : Pakistan hosts first minerals summit as leaders call for emulating Middle Eastern example (Arab News)
Renewable Energy: Illuminating the Path Forward
The energy sector plays a pivotal role in shaping a nation's progress, and Pakistan's journey is no different.
Fostering economic growth and reducing dependency on fossil fuels. ALSO READ: Expanding Renewable Energy in Pakistan's Electricity Mix (WORLD BANK)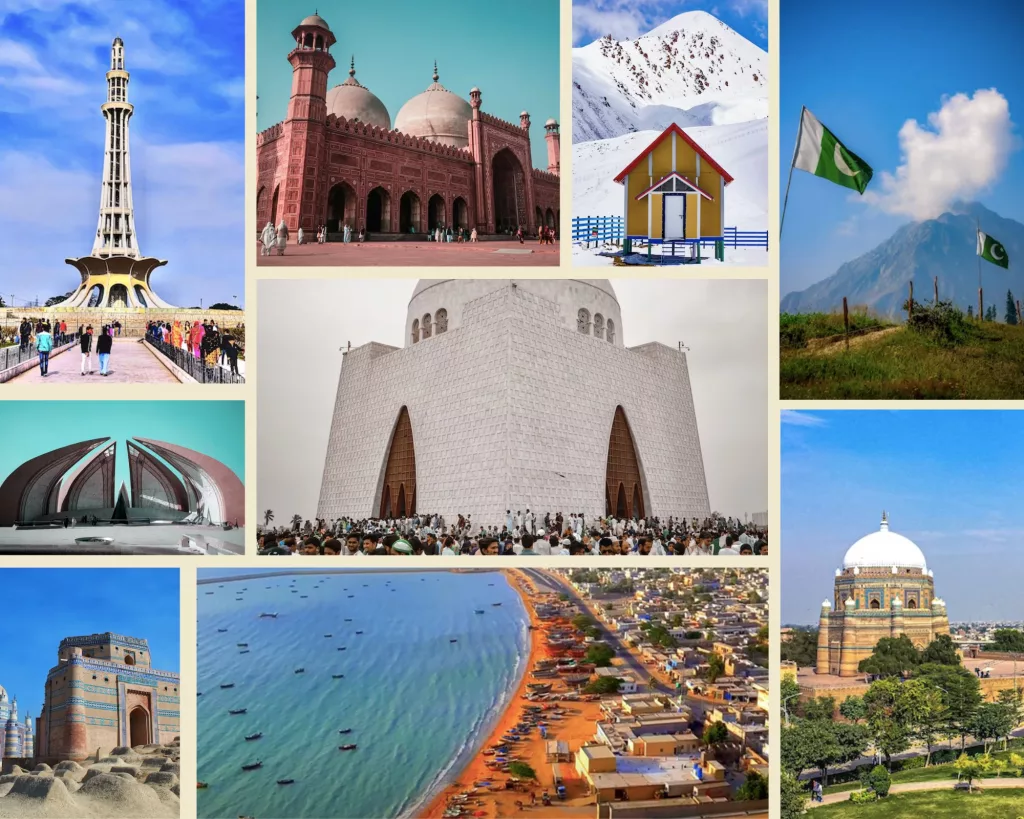 Cultural Heritage: A Source of Soft Power
Pakistan's rich cultural heritage is a source of immense soft power that can be leveraged to enhance the country's global standing.
Preserving and showcasing this heritage not only generates economic opportunities but also fosters a sense of pride and identity among its citizens. ALSO READ: Tourism — massive untapped potential (ET)
Challenges and the Road Ahead
While the potential for the future of Pakistan is undoubtedly promising, challenges persist.
Collaborative efforts can transform challenges into stepping stones, propelling the nation toward a more prosperous future.
Conclusion: Embracing the Promise of Tomorrow
Pakistan's future is a canvas waiting to be painted by the aspirations, ideas, and endeavors of its people. With its vibrant youth, natural resources, and rich cultural heritage, the nation stands on the brink of transformation.
The journey ahead is not without obstacles, but with determination, collaboration, and a collective vision, Pakistan can turn its potential into reality, shaping a brighter and more prosperous future for generations to come.
♥ If you like this writing.Please do me a favor and share it. ♥