INDUSTRY LEADER FROM PAKISTAN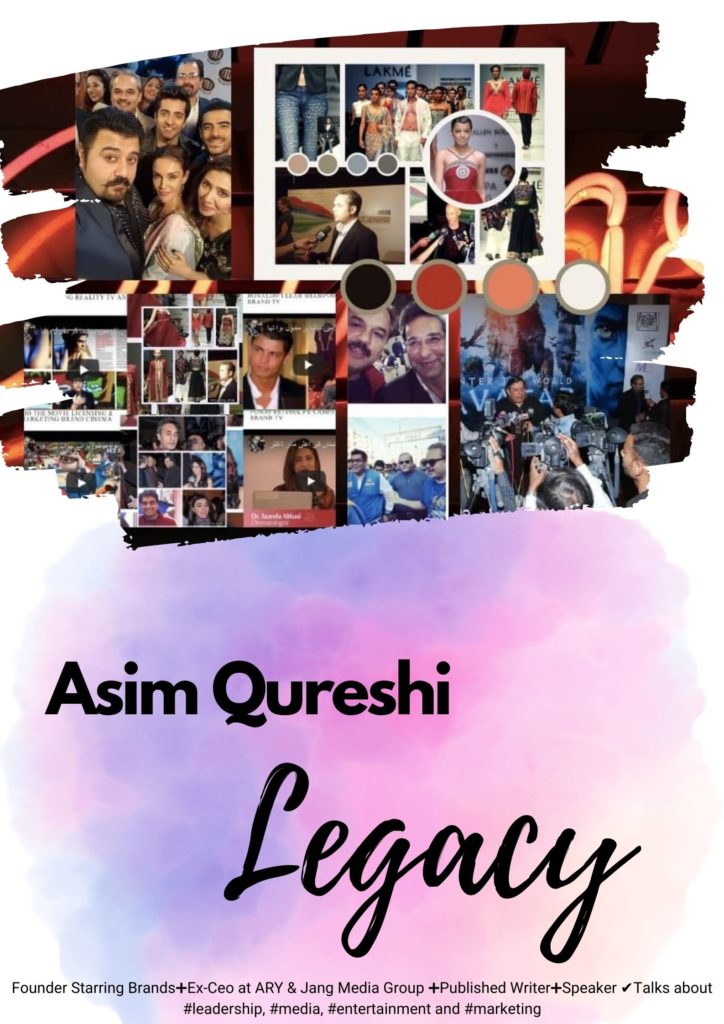 Widely acknowledged for marketing the best of Pakistan in media, entertainment, sports and fashion. Moreover, a rare C-Level Executive also hired by the quintessential of Pakistan's Media Industry i.e as CEO at ARY and Jang Group.
Becoming an international producer in 2003 at Dubai Media City. One of the first Pakistani's to do so. Therefore, founded Starring Brands.Asim has been producing some of the most innovative and iconic shows. Promoting the best of Pakistan in media, entertainment, and fashion.
At the prestigious Lakme Fashion Week by IMG. The show was Co-Produced by Asim Qureshi himself and sponsored by GEO and Jang Group.
The 2004 and 2007 events were the first success stories produced on internationally recognized platforms and attended by world media. Therefore, creating history for Pakistan and its vibrant fashion design and textile industry.
ASIM QURESHI PAKISTAN'S LEADING ENTERTAINMENT MARKETER
However, to pursue the next chapter of his life, Asim left Geo TV to launch BRAND CINEMA. Leading a new era of branded entertainment marketing. Largely pioneering brand partnerships, sponsorships, and licensing to help re-build and grow Pakistan Cinema Industry. He is the only marketing professional to have worked with all leading film distributors in Pakistan.
Press : Nokia Presents Man Of Steel Premiere by Warner Bros
With films like Avatar, Don 2, Dark Knight Rises, My Name Is Khan, Man Of Steel, and Riothemovie to name a few. Furthermore, his services were also commissioned by leading distributors like Mandviwalla & Geo Films, 20th Century Fox affiliates, IMGC, Reliance, Warner Bros. Moreover, Corporate giants like Unilever and MindhShare, EBM, Engro Foods, Mobilink Jazz, Nokia, Lotte, Pepsi Co., etc. all partnered with him.
ASIM QURESHI PAKISTAN'S YOUNGEST MEDIA CEO
As a result, the largest media group from Pakistan Jang hired Asim Qureshi as their CEO of Events. A young media events and content convergence professional at the age of 31. Most noteworthy it was during his tenure Geo TV launched historic events worldwide. Presenting the Pakistani culture with events In the USA and the UK.
A CEO HIRED BY TOP 2 MEDIA
In 2015, the chairman of ARY engaged his services as a branded entertainment producer. To launch a Live TV game show from Lahore which integrated loyalty marketing with television. As a result, In 2016 he joined as CEO of ARY Services. Spearheading special projects like Sahulat Bazar, Shukriya Pakistan,Made In Pakistan, and Karachi Kings.
In conclusion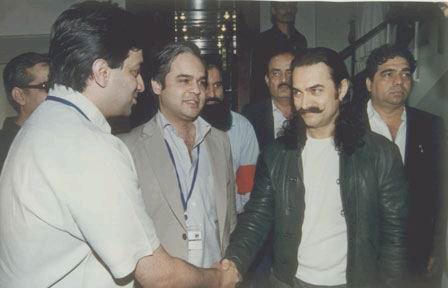 The business of media, entertainment, fashion, sports, events, advertising and public relations has taken Asim Qureshi around the world.
That is to say, Dubai, Delhi, Istanbul, Glasgow, Mumbai, New York, London, Los Angeles, San Francisco, Singapore, Sydney. Furthermore,
Asim Qureshi has been a contributor for several years in Pakistan's leading english Dawn publications as well as UAE's Khaleej Times. Such as:
Popcorn and much more.. Pakistani Cinema-Dawn.com
Jhoom Raider Ali Zafar – Khaleej Times International
In conclusion. Asim Qureshi is an Industry Leader who lives by the code Dream.Observe.Inspire.Transform (DO IT)
Latest posts by Fatima Khan
(see all)