Antique Cars is the first online museum of its kind in the country. Recently launched in Karachi, It will feature the best antique cars from all over Pakistan.
Vision
"Antique Cars is a remarkable initiative that will showcase the finest antique cars from across Pakistan. As an enthusiast and collector myself, I am thrilled to be part of this venture. The idea for this online museum came to me during the initial wave of COVID-19, and I am proud to see it come to life." Founder Shoaib Qureshy a collector himself.
"Through Antique Cars, we aim to create a platform that not only exhibits these magnificent automobiles but also educates the public about their historical significance. We hope to engage enthusiasts, collectors, and the general public in a journey through time, offering a unique perspective on Pakistan's automotive heritage." adds Shoaib Qureshy
We believe that this online museum will serve as a valuable resource for car enthusiasts, researchers, and anyone with an interest in vintage automobiles. It is our mission to foster a sense of pride and appreciation for classic cars and their place in our nation's history."
Icons
During the launch event, we had the honor of hosting esteemed guests like Karim Chhapra, the owner of Quaid-e-Azam's 1924 coach-built Rolls Royce Roadster. Chhapra shared his views on the importance of promoting classic cars in Pakistan, considering their significant role in the country's heritage.
He emphasized the need to preserve and celebrate these iconic vehicles, which represent a bygone era and reflect the craftsmanship and elegance of the past. Classic cars are not only valuable assets but also cultural treasures that deserve recognition and appreciation.

Meanwhile, other cars in the museum are also timeless. For example :
1926 Renault
1930 Packard
1935 Chevrolet Master
1930 Cadillac V16
1949 Lincoln Continental V12
1954 Austin Healey,
1958 Corvette
1963 Porsche 356
1966 Aston Martin DB6
1966 Amphicar
Similarly, another classic car collector with his 1961 ivory white Mercedes 190 SL and his cheerful bright yellow 1951 MG TD, said that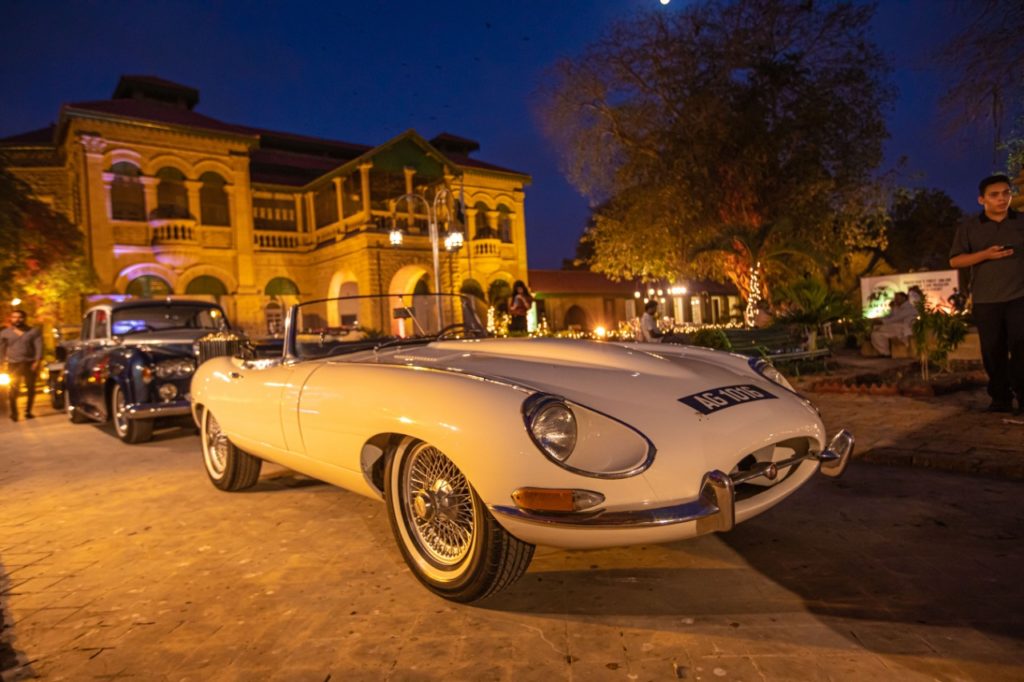 As a result the bigger purpose.They want to show the love for other countries and their automotive treasures. By taking care of these antique cars.
"Most importantly we hope to bring people together through this common love for antique cars worldwide." added Shoaib Qureshy.
What separates classic, vintage, and antique cars:
The term "classic car" typically refers to automobiles older than 20 years. Vintage automobiles were produced between 1919 and 1930, whereas antique cars are beyond 45 years old. But, like with many other topics in the automotive industry, there is no universally accepted definition. Both insurance companies and clubs for classic cars categorise each in a different way. Additionally, several categories for classics and antiques overlap.
In conclusion
The website https://antiquecars.com.pk/ aims to showcase 100 cars at a time. Consequently, to maintain exclusivity and quality over quantity. Moreover, showcasing and sharing their history and also selling exclusive merchandise.
Latest posts by Fatima Khan
(see all)