EdTech could transform education the way we know it.
This can mean anything from simply digitizing textbooks, online courses on a variety of topics, assisting students and teachers online to personalized EdTech apps and platforms suited to the user's needs.
The pandemic has certainly made students and teachers more open to digital learning. However, the experience remains far from satisfactory in most cases especially in Pakistan. For example, one reason is the lack of knowledge, training and development at the most fundamental level.
Some observations regarding core issues based on an EdTech Project include:
Real value is a challenge in the absence of physical school for both students and schools
General teaching method does not address individual video consumption behavior
The Instructor's inputs, training and development has not been married with EdTech developers at large
Internet availability, connectivity, and streaming issues in Pakistan far outweigh mass acceptability
Investment Today vs Savings Tomorrow analysis needs to be understood by all stakeholders
While some of the EdTech companies are working to address them. Video solutions we are currently exploring include:
Live Recorded Lectures
For many EdTech companies, transferring live-recorded lectures to the students means they can pause the same and re-watch them to discover according to their consumption behavior.
Recorded lectures are beneficial to the students as they can also pause the videos and re-watch the lessons several times as per their learning requirements and pace.

Instructors do not have to go through the trouble of recording teaching videos within the classroom alone. They can record the lectures and share the same with the students at almost any time and from any location.
There is no need for the administrators to worry about missing their classes as pre-recorded lectures keep the class running even if the educators are on leave.
EdTech YouTube Videos
EdTech manufacturers are already using YouTube videos for providing education. On the other hand, the platform is well-known for providing entertainment content. When users on this platform consume educational content, there are good chances for their attention to shift back to entertainment.
However, one of the highest selling points of YouTube is that it helps educational entities delve into different courses and release their videos in varied languages.
YouTube as an educational platform has tremendous mass potential as seen above. As a result, there are good chances for EdTech businesses to flourish soon.
Animated Character Videos
The use of animated character videos is a safe and fun way to learn. Everyone knows that by now. There are different online tools that the students can be encouraged to use for creating such videos.
These tools help students in choosing characters or in creating themselves. They even get access to libraries with templates and effects for generating astonishingly creative video assignments.
By creating engaging videos, EdTech institutions can facilitate problem-solving and thinking among the students.
EdTech Interactive Videos
Producing interactive videos means the lecturers offer students outlines. Uploading information clips or pre-recorded lessons along with additional practice questions on the video timeline to get answers from the students.
Interactive videos help in improving the knowledge regarding the concepts of a course. It is suitable to keep track of the analytics along with the students' engagement and performance.
This form of video teaching also enhances learning by assessing the student's understanding of specific topics.
For example, here's a brief summary of Tools for Teachers In 2021
Moreover…
Above all, video is one of the most effective ways to engage the students. But,
✅ Most importantly, each consumer is unique and has individual needs and challenges when it comes to education. EdTech businesses must realize that User engagement is at the core of it all.
✅ Certainly, video marketing needs to generate demand for EdTech businesses monetization. It's important to find the right way for users to pay for your EdTech services and make them feel like their money has been well spent. Perhaps, on a monthly subscription like Netflix. As a matter of fact for all age groups, why not.?
✅ Those who succeed to improve quality, reduce costs, and make a meaningful impact will prove to be the winners in the EdTech industry.
That is my assessment based on an ongoing project. Thanks to our clients who are open to leading change with engagement i.e. video content strategy and video production possibilities including cost optimization.
About Asim Qureshi (Click)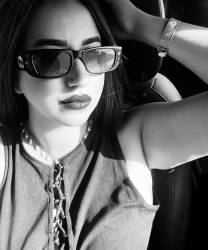 Latest posts by Sara H Reza
(see all)