As of October 14, 2022: The flood-related humanitarian crisis has touched more than 33 million people. Causing 1,739 fatalities and uprooting close to 8 million people. Critical infrastructure, homes, and animals have all reportedly sustained extensive damage. (National Disaster Management Authority)

Despite producing less than 1% of the world's greenhouse gas emissions, Pakistan is the eighth most vulnerable country to the climate crisis.

European union
The UN has warned it could take 6 months before water recedes. At least 1.85 million people are still displaced and subsist in deplorable conditions in roadside impromptu camps. It is still a major issue because many of the returning citizens are relocated to areas with inadequate infrastructure, no shelter, and homes perched over flood plains.
According to UN authorities, the most severely affected districts may not see a reduction in flooding for six months. All four provinces of the nation were impacted, along with about 15% of the total population. According to Human Rights Watch, the floods demonstrate the urgency of addressing climate change.

CDP
As a result, a large number of those who lost their homes have erected temporary shelters alongside or close to the roads. While some are currently residing on riverbanks.
How Pakistan Floods Are Linked To Climate Change
BBC News Climate and Science (CLICK ) To Read
"Pakistan is situated in a region of the world that experiences the full force of two significant weather systems. One can bring about drought and high temperatures, like the March heatwave, while the other brings monsoon rains."
"The G20 alone accounts for 75% of global emissions, many times more than those of the club of climate-vulnerable countries, which includes Pakistan, who emit less than 1% of greenhouse gases but end up paying over the odds in human, social and economic costs for the carbon profligacy of others." Pakistani Climate Change Minister Sherry Rehman

guardian
"The science linking climate change and more intense monsoons is quite simple. Global warming is making air and sea temperatures rise, leading to more evaporation. Warmer air can hold more moisture, that is to say, making monsoon rainfall more intense." Georgina Rannard
Health and Malnutrition
Approximately 16 million children, have been affected by this year's heavy monsoon rains in Pakistan.
People gathered on the streets and in schools are receiving general healthcare from teams. As a result, malaria and other vector-borne illnesses are predicted to spread more widely.
A life-threatening condition where children are too thin for their height and have impaired immune systems is severe acute malnutrition. This affects more than 1 in 9 children under the age of five who are admitted to health institutions in flood-affected districts of Sindh and Balochistan.

UNICEF
Therefore, malnutrition is still on the rise, particularly in the Sindh province's Sukkur, Khairpur, Larkana, and Thatta districts, where up to 2.26% of children who are screened have severe acute malnutrition with complications.
To stop the spread of skin infections and diarrhea, clean drinking water, hygiene supplies, and medical attention are urgently needed. In Balochistan's Dera Murad Jamali (DMJ), at mobile clinics that offer primary healthcare. Most of the patients have skin conditions, fevers, respiratory infections, and diarrhea.
According to preliminary estimates, the floodwaters in Sindh, Punjab, and Khyber Pakhtunkhwa destroyed between 50 and 60 percent of all mud-built homes. 31 of the province of Baluchistan's 33 districts have suffered significant damage.
CDP Reports
Humanitarian Aid and Flood Relief
Humanitarian aid isn't being received in sufficient quantities, despite the dire need.
To protect the communities that are already displaced and suffering in locations that are still susceptible to flooding. Long-term measures must be done. Based on the overwhelming number of impacted individuals, humanitarian organizations and others must urgently ramp up their response to Pakistan Floods affected.
The situation has worsened into a severe health and survival catastrophe as the floodwaters have subsided. Many public health facilities, water systems, and schools have also been destroyed or damaged, in addition to the hundreds of thousands of homes that have been damaged or destroyed. Millions of people now lack access to safe drinking water as a result of damage to sanitation and water delivery infrastructure.

Hence, to stop the broad spread of disease, there is an urgent need for appropriate humanitarian aid and flood relief.
"A kind gesture can reach a wound that only compassion can heal."
― Steve Maraboli, Life, the Truth, and Being Free
Here are references on donating.
Firstly Global organizations like UNICEF (click) need no introduction. Delivering life saving medical and other emergency supplies. They are working with partners to help children and families on ground. Perhaps addressing the most important issue in the long term. You can donate to them.
IRC (click) International Rescue Committee brought the global spotlight. Organizing Angelina Jolie's visit to affected area of Pakistan Floods. Their work includes establishing medical camps and safe places, and distributing food baskets, emergency nonfood items, and dignity and hygiene kits.
Secondly, a list of NGOs and Govt agencies compiled by Geo News Pakistan's leading news. We hope this helps and request you to do your own research before participating in flood relief in any way you can.
Additionally, based on experiences on the ground, Asim Qureshi recommends the following:
AL KHIDMAT (click) Pakistan's Leading NGO in Humanitarian services. In the impacted areas, the Alkhidmat Foundation has installed temporary tent settlements. Serving two meals a day continuously along with medical facilities and clean water. While simultaneously working to distribute dry rations to the locals via floodwater.
INDUS HOSPITAL (click) The Indus Hospital & Health Network's purpose is to provide indiscriminate, quality healthcare to all in state-of-art facilities across Pakistan.A not-for-profit healthcare system that solely relies on public donations.
EDHI FOUNDATION (click) Pakistan's well known Humanitarian Relief and Social Welfare Organization. The Edhi Foundation offers emergency aid around-the-clock both globally and throughout all of Pakistan. The organization offers a variety of services, including housing for the poor, access to hospitals and medical treatment, drug rehabilitation programs, and participation in local, national, and worldwide relief operations.
Note:
All references marked in red = click to visit their website. Moreover, without Asim Qureshi's guidance, this blog post would not be achievable.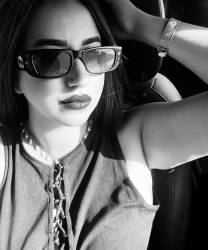 Latest posts by Sara H Reza
(see all)