"Teamwork makes the dream work, but a vision becomes a nightmare when the leader has a big dream and a bad team." John Maxwell, an American Clergyman.
Teams Or Dream Teams
This original quote has inspired many around the world including leaders. Likewise entrepreneurs who dream big. A win-win for all.Which brings me to the question.
What does it take to lead a team to world-class success over a sustained period of time?
Sir Alex Ferguson is considered one of the greatest football managers of all time. He has answered this question in the book "Leading." Written with Michael Mortiz where he points to the importance of "Balance" in developing a team.
Balancing
The success of Manchester United under Alex Ferguson is no stranger to his fans. Winning 49 trophies and transforming #mufc into one of the biggest commercial brands. In other words, delivering balance consistently over 38 years. Sharing the key ingredients of his leadership as follows:
Discipline
Skills (Control)
Team Work
Motivation
Delegation
Data Analysis
Dealing with failure
It's best you read the book and do justice to this great icon.
Dream Teams are similar to communities that excel at synergy-zing minds and talents over time. Getting into balance is a continuous journey in a structural manner.
Balance is relative to time because demand often changes.Therefore adapt to maintain a competitive advantage. That is to say, win consistently.
I have experienced it a every time in a leadership role during my years in:
Advertising
Media
Entertainment
Fashion
Digital & Ecommerce
For example, by collaborating across borders. Inspiring cross-functional teamwork to achieve a shared dream.
Creativity
When I first led the Pakistan fashion industry. To co-produce an event in India. The team was based on collaboration with our media and event partners. The brand Femina is a fashion-media icon among the Indians. That is to say, branding Pakistan at the core of an influential audience based on buyers and fashionistas. Experiencing master strokes of bridal couture up close and personally and writing highly on merit about it. The Indian press was full of praise as a result, opening hearts and minds of their own.
Adaptability
After that, it was about planting the seed of fashion week for Pakistan. Consequently differentiating team except for event & media partners. The IMG Asia Pacific was brought in as an extension to work with the team. Primarily training the fashion industry stakeholders and event management teams. Through workshops in Lahore and Karachi. Secondly, on an industry level to grasp the business of fashion. Ultimately preparing participating designers, business, trade & event managers, and yours truly as Project Director.
Commitment
Subsequently, a dream of like-minded individuals who team up for Pakistan. Finally launching Pakistan Fashion Week in 2007. Most importantly at an internationally accredited IMG fashion week circuit. The prestigious Lakme Fashion Week in Mumbai. Moreover, in attendance of international buyers and media who tour the international fashion weeks around the world. It was an eye-opener for them to witness Pakistan's fashion.
Communication
Dream Teams are like a family they share a sense of belonging and shared values while preserving individuality.
Therefore, a leader is a self-starter. Who can build relationships with anyone regardless of hierarchy and can present. In other words, at times complex concepts in a meaningful and engaging way.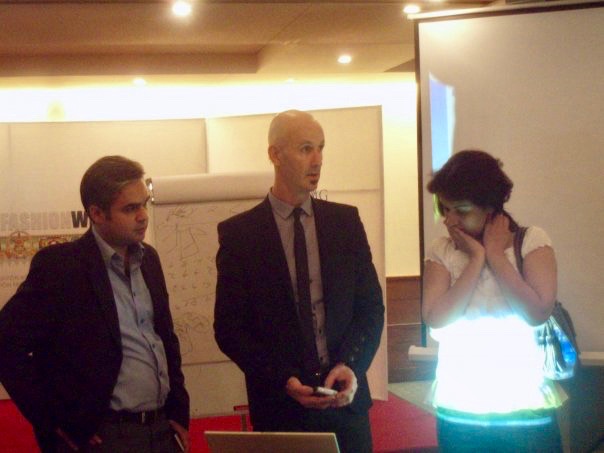 In conclusion, an emotionally intelligent leader helps in achieving balance. A bond where resolving conflicts results in harmony. As I have experienced. The focus remains on the greater good for all.
Also available on Medium