This story highlights the efforts of Asim Qureshi, a young man from Karachi, who had a dream of promoting Brand Pakistan globally, particularly in the fashion and textile industry. Despite warnings from his friends and community, he persisted and created an impact internationally, by showcasing Pakistan's leading fashion brands on the best Indian fashion and media platforms. This was made possible through collaboration, resilience, leadership, salesmanship, and diplomacy. Asim Qureshi's achievements include the partnership between GEO TV and Libas Magazine with Femina India in 2004, which led to the first-ever event featuring Pakistani fashion brands in India, and the launch of Pakistan Fashion Week with IMG Asia Pacific in 2007. His commitment to promoting Brand Pakistan internationally, and his belief in the potential of Pakistan's fashion and textile industry, has contributed to promoting peace, prosperity, and trade between Pakistan and India. (OPEN AI 2023)
In India for Brand Pakistan.? my first reaction also. This is how i came to know him. The man has a dream and it was in the "don't even think about it" category.
"I have never been there before. Just imagine. Therefore, going to war is much simpler if you know anything about turmoil post 9/11 in Pakistan." says Asim Qureshi a 30-year-old ambitious young man from Karachi who i met first in Dubai. The year 2003.
He is honest enough to admit that 👇
"If one can comfortably do it in their own country. Why pursue a traditionally perceived and known enemy territory.?

Why would they even allow it. Considering history of political and trade relations between us ?

TO BRAND PAKISTAN IN INDIA

Come to think of it the predicament holds true even Today.

ALHAMDULILAH ! I am blessed to have been a part of moment creating history between #india and #pakistan "

Asim Qureshi
DREAM. DO IT in India for Pakistan
Perhaps, some of us understand the ambition. What it means.? Rather, winning minds and hearts on the other side. Where the language, culture, and traditions are understood locally in order to market globally. More so in fashion and lifestyle as Indian fashion weeks and events command global media coverage.
I must say It took resilience on both sides followed by leadership, salesmanship, and diplomacy. My friend Asim Qureshi did exceptionally well on all these fronts. It is at this moment that some of us realize the importance of visionary and good governance in leading change.
The Man Who Did It Twice In India For Pakistan Presenting the Best of Pakistan in India
The Man Who Did It Twice In India For Pakistan practices observing to learn as follows 👇
A couple of years after 9/11 and its aftermath especially in Pakistan i.e 2003-4 & 2007

Creating an impact internationally and for the very first time with a fashionable image of Brand Pakistan.

On the very best of Indian Fashion and Media Platforms.

Possible also due to the conducive environment created by the political leadership on both sides of the border.

A Desire To Make History with Peace and Trade.

Asim Qureshi
Working from Dubai Media City and being in the company of the finest minds helps in meeting like-minded souls. In this case the editor of Femina India and some leading fashion influencers based out of Dubai, Delhi, Karachi, Lahore, London, Mumbai, and Sydney.
A first step in the right direction was put forward in 2004. A moment in history synergy zing the best of Pakistan and India in fashion.
Asim Qureshi (BRAND TV Producer) Post on FEMINA SHOW👇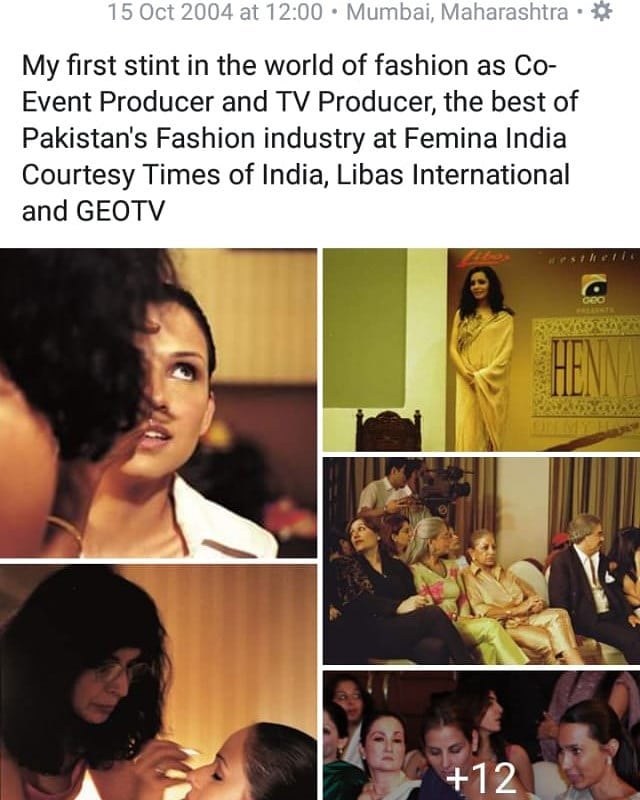 International experience teaches one the value of collaborating with like-minded professionals, visionaries, and leaders in the region. GEO TV and Libas Magazine partnering as event partners from Pakistan. Femina from India along with Asim Qureshi's BRAND TV as Co-Producer and Deal Maker.
Making it possible for Pakistan's leading fashion brands to get the international spotlight. A first of its kind event across the border. Femina delivering an audience featuring media, fashionistas, and film stars. The Indian press full of praise coining phrases like Goddess and Queens of Couture. So was the trade, thanks to Soniya Kriplani of Aesthetics making it possible for all participating Pakistani designers. In essence opening doors with leading Indian Fashion Brands, Distributors and Retailers based out of Dubai.
Having accomplished a game-changing moment in the history of Fashion from Pakistan.
The Man Who Did It Twice In India For Pakistan & Brand Pakistan
The Man has a dream and therefore decides to pursue a path based on conviction.
Launching a vibrant fashion and textile industry closer to its first Pakistan Fashion Week and a global marketplace. Yes! taking it globally was the next step.
Asim is also instrumental in bringing IMG Asia Pacific to Pakistan in 2006. The world's leading agency is responsible for organizing leading fashion weeks around the world. Conducting industry-wide training and workshops in order to launch Pakistan Fashion Week. From designers to event managers to producers and distributors of fashion.
The Man Who Did It It Twice In India For Pakistan On Doing It Again
Certainly Watershed Moments. The month of October remains common in these remarkable years of 2004 and 2007.
Furthermore, to DO IT (TWICE) for Pakistan in India at one of the world's leading media and fashion platforms is priceless.
Please Watch the Video below. THE REAL STORY OF PAKISTAN FASHION WEEK.
Pakistan's international market in all things fashionable optimizes with Indian Buyers.The business of fashion and Pakistan's textile industry. India's favorable media consumption outside of its domain lies with Pakistan.
An experience that has proven worth-while time and again.Peace and Prosperity with Trade
"Personally, for me, it was about a commitment to Brand Pakistan.

To "Do It" internationally at a higher level of excellence in front of international buyers and media from around the world.

A collaboration promoting Peace and Possibility Of Trade.

After all, Pakistan's Fashion and Textile Industry deserves international recognition and branding. No better place to do it than India for Brand Pakistan. Potentially an Indian is our biggest market globally"

The rest as they say is History!

Asim Qureshi
In conclusion. A feat as challenging as Nelson Mandela's words of wisdom
"It always seems impossible until it's done."
°°°·.°·..·°¯°·..· 🎀 𝒫𝓁𝑒𝒶𝓈𝑒 𝒞💙𝓂𝓂𝑒𝓃𝓉 & 𝒮𝒽𝒶𝓇𝑒 𝒴💙𝓊𝓇 𝒱𝒾𝑒𝓌𝓈 (𝓎☯𝓊𝓇 𝒻𝑒𝑒𝒹𝒷𝒶𝒸𝓀 𝒽𝑒𝓁𝓅𝓈) 𝒯𝒽𝒶𝓃𝓀𝓈 🎀 ·..·°¯°·..·°.·°°°
The blog is also available on Medium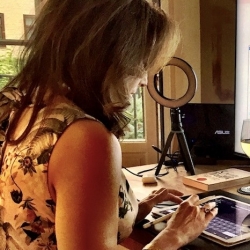 Latest posts by Maria Umer
(see all)